The Adult Learning Improvement Network (ALIN) is an organisation dedicated to improving the quality of work undertaken by further education and training providers, helping them to become high performing organisations. With a clear focus on 'impact on the learners' ALIN work with training providers and their teams to maximise potential.
Our team of specialist and highly qualified, experienced advisors, consultant and specialist coaches are all either current or former inspectors, with a wealth of expertise across all subject areas in all training contexts.
---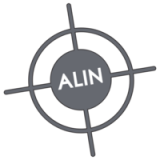 ALIN can provide a bespoke service as your critical friend to evaluate your provision, provide constructive, practical advice and recommendations on how to improve.
Our team of specialist and highly qualified experienced, specialist coaches and both current and former inspectors have expertise across all subject areas in all training contexts and are able to cover all sector areas and subjects in all contexts across a full range on provision nationwide.
---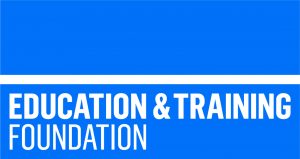 ALIN have strong working links with the Education and Training Foundation delivering projects on their behalf.
Supporting Study Programme delivery and producing an extensive range of resources to support maths and English in the workplace, monitor and review learner's progress and manage programmes that maximise learners outcomes. If you belong to a network the ALIN team would be very happy to attend
For access to these resources please follow the below links
---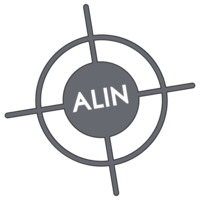 Providing curriculum planning advice and support for a full range of education, training, employability skills and industries. ALIN contracts both with the Prison Service and education providers depending on the type of support required.
An acknowledged authority invited to present and raise awareness of key issues at regional and national conferences.
Specialising in both male (juvenile and adult) and female centred curriculum offers.  ALIN pride themselves on recognising the differences in the approach to meet the differing needs of categories of prisons.

---
Established in 1998 we pioneered observation training and developed the UK's first qualification in this domain. We have a very successful track record in the design and delivery highly interactive Observation and tutor CPD training. We work with a wide of learning providers including organisations such as Serco, Sodexo, and Sainsbury's, helping them to identify and implement affordable CPD programmes which deliver real results. We have supported a range of providers to achieve excellent Ofsted results.
Special Offer from Comprehend
Comprehend is pleased to offer discounts on services to FIN members.
1.  Observation of Teaching and Learning Qualification Course – 15% discount on the individual Blended and Open course fees. For further information please click below
2.  Observation of Teaching and Learning in-house 3 day courses – 15% discount on the quoted price – see website. For further information pleaase click below
3.  Level 4 Certificate in Education  and Training qualification course – 15% discount on quoted price – see website.  For further information click below
4.  Teacher and Trainer CPD workshops – 15% discount on standard day rate. For further information please click below