The level of knowledge and experience in regards to Ofsted and the EIF is second to none
FIN has changed my life for the better. Every resource that I have utilised and working group/training that I have attended has allowed me to come away and immediately implement a valuable resource and/or process into our provision.
Unparalleled support and resources
Fin not only provides some great resources but also access to networking groups which allows you to share ideas and learning. Fin is a great resource for any provider looking for support for their nominee or their entire business.
Level of engagement is our own choice, can dip in and out depending on what else is happening in the business. Resources are excellent and are our first port of call when looking for something to bridge a gap in knowledge or resolve a problem.
The support that you get from other nominees is invaluable. The resources are current and useful, and you feel part of a wider, if very niche, community!
We achieved Grade 2 at inspection FIN were on the phone with us day and night, answering questions and giving us sound advice, we can't thank them enough.
Membership
Membership is suitable for Employer Providers, Independent Training Providers, Colleges, Universities, Specialist Colleges, Local Authorities and all other types of providers delivering ESFA funded learning programmes.
Join our network of post 16 education providers and have access too –
• Expert confidential remote support when you need it most.
• A library of resources and templates focused on quality improvement, inspection preparation and safeguarding in-line with the EIF.
• Discounted rates on all CPD training including webinars, masterclasses and bootcamps.
• Regular free network meetings and working groups, encouraging collaboration across the sector, and sharing best practice.
• Monthly detailed inspection analysis, drawn from our internal database, which is updated daily to identify trends and patterns to help our members understand the changes within the inspections landscape.
• External review on sign-up of the self-assessment report (SAR) or post inspection plan. Providing invaluable, confidential verbal and written feedback.
Membership is annual, with two payment options available to suit your organisation:
| | |
| --- | --- |
| Option 1 | Option 2 |
| Annual payment of £960+ VAT by Direct Debit, Credit Card (Invoiced on request, payable on receipt) + Initial sign-up fee | Monthly payment of £90+ VAT by Direct Debit (Annual commitment) + Initial sign up fee  |
The initial sign up fee of £300 + VAT allows you access to a full self assessment review or a post-inspection action plan review, and an individual consultation to discuss your own needs, directing you to the most appropriate resources.
If you would like to join the Fellowship of Inspection Nominees or would like more information about payment options please contact us on info@fin-online.org.uk
Our library of resources is continuously reviewed, revised and updated to ensure members have access to the highest quality content. Click the links below to see an example of some of the fantastic resources you get from your membership with FIN…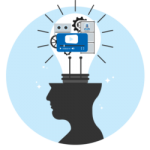 B A L A N C E
We work with you to balance the requirements of your inspection team with the needs of your organisation
We are here to support you every step of the way, we help you to think about the psychology of an Ofsted inspection. Being part of the fellowship opens the door to a network of like-minded skilled individuals.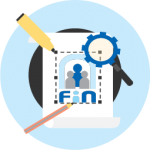 C L A R I T Y
We help to create a clearer path
Navigating the Ofsted inspection process can be challenging. Your support team at FIN are experienced nominees, former or current inspectors and specialists to help you through the process.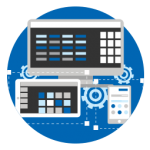 P R E P A R A T I O N
We will help you to better prepare for OFSTED inspection
Preparation for, and carrying the burden of an Ofsted inspection can be daunting and lonely. You are representing your organisation and you are also a member of the inspection team sometimes having to convey difficult messages. The fellowship is designed to provide professional and confidential support and advice.