"The level of knowledge and experience in regards Ofsted and the EIF is second to none"

I thoroughly enjoyed meeting new people of variable experience and sharing best practice.  Kerry and Dan packed a good amount into the day. It was well planned and very informative.

We have benefitted from the highly professional advice and support offered by fin, excellent resources, practical help and good value for money. Highly recommend joining fin – essential for anyone preparing for inspection."  Grade 2 March 2019

Fin not only provides some great resources but also access to networking groups which allows you to share ideas and learning. Fin is a great resource for any provider looking for support for their nominee or their entire business"

having the support from the inspection experts is just so effective and insightful. Especially being able to share experiences with other providers is so invaluable.

The FIN events are always informative and a good opportunity to share best practice.

As a new member to FIN I found my first networking event very useful. The content was informative and relevant, providing me with excellent ideas and strategies to take back to the team. I look forward to the next meeting.
Membership
Suitable for Employer Providers, Independent Training Providers, Prisons, Colleges, Universities, Specialist Colleges, Local Authorities and all other types of providers.
Become part of national networking community:
        > Access to over 300 specialist resources – frequently updated to reflect
………..Ofsted trends and outcomes
        > Networking events
        > Webinars
        > Specialist on line training
        > Remote support from current and former inspectors and inspection managers
        > Confidential helpline   
Membership is Annual, with two payment options available to suit your organisation:
Option 1

Option 2

Annual payment of £900+ VAT by Direct Debit, Credit Card (Invoiced on request, payable on receipt) + Initial sign up fee

Mo

nthly payment of £80+ VAT by Direct Debit + Initial sign up fee


(Annual commitment)
The initial sign up fee of £300 + VAT allows you access to the full self assessment tool and an individual consultation to discuss your own needs following completion of the self-assessment to signpost and direct you to the most appropriate resources.

*There is a separate fee for Prisons, no initial sign up fee – just £1,500 + VAT each year. This can be purchased through BRAVO / Dynamic purchasing system DPS or invoiced on request.
If you would like to join the Fellowship of Inspection Nominees or would like more information about payment options please contact us on info@fin-online.org.uk

Fin resources cover a broad range of topics from detailed guidance notes, quality insurance checklists, to safeguarding resources that can be used directly with learners.  Take a peek here to see an example of some of the fantastic resources you get from your Membership with fin. 
Members also get access to our monthly Reflections, our inspection round-up supporting nominees and providers nationally.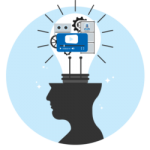 B A L A N C E
We work with you to balance the requirements of your inspection team with the needs of your organisation
We are here to support you every step of the way, we help you to think about the psychology of an Ofsted inspection. Being part of the fellowship opens the door to a network of like-minded skilled individuals.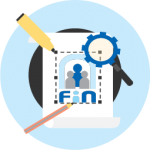 C L A R I T Y
We help to create a clearer path
Navigating the Ofsted inspection process can be challenging. Your support team at fin are experienced nominees, former or current inspectors and specialists to help you through the process.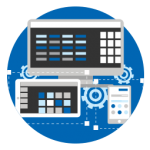 P R E P A R A T I O N
We will help you to better prepare for OFSTED inspection
Preparation for, and carrying the burden of an Ofsted inspection can be daunting and lonely. You are representing your organisation and you are also a member of the inspection team sometimes having to convey difficult messages. The fellowship is designed to provide professional and confidential support and advice.